Why Choose Us?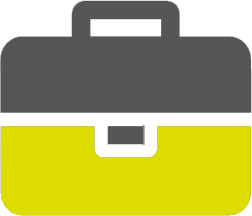 A dedicated and qualified professional, committed to going above and beyond with exceptional service.
---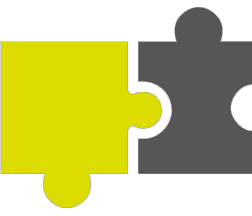 Tenant Match Service – Introduce yourself to landlords on our match page for free!
No reference fees, No legal fees, No hidden charges. No strings attached!
---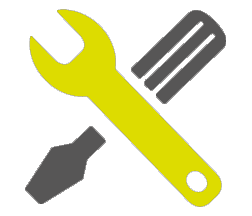 Reassuring property management available 365 days a year!
---
1. Tell Us About Yourself
Register via our applicant page and create a profile to attract landlords. While letting a house isn't like dating it's important to get the right house and the right landlord. Let us know what you are looking for and some info about you which can help your profile stand out from the crowd.
Name: Mr Hope
Occupants: Professional Couple, 1 child, 1 outdoor rabbit
Looking for: Baswich, Wildwood
No of Beds: Min 3
Managed or Private Landlord: Prefer Managed
Looking for a modern home (decoratively) as relocating for work to Stafford. Would prefer a detached house but a good sized townhouse would also suit. Enclosed garden ideal and need parking for 2 vehicles. Looking for a long term let. Previously rented, can provide excellent references. Need to move by end of next month.
Max Rent: £900 p.c.m
---
2. Let Us Find Your Property
We'll use your information to search for property on our database that may suit. We'll also upload your information to our tenant search page where landlords who have property to rent can see your profile. Don't worry they cant see any confidential information like phone numbers etc but if they are looking for a tenant and have a property in your search area they can contact us to see if they are a match.
We'll find out the relevant information on the property and let you know if it may be suitable. We can then arrange viewings accompanied by a member of the team and take it from there.
---
3 – Save Your Money
Unlike most agent we don't charge tenant credit reference fees. Yes, go back…..you may need to read that sentence again! I can hear you ask why? And the answer is simple, because in theory this is exactly what the landlord is paying the agent for. If you are paying referencing fees then why is the landlord also paying them?
It's a revolutionary idea and one that we see is fair to both tenant and landlord. While our service is free we will still carry out FULL credit checks and FULL referencing on you.
You will need to provide us with the following documents
Completed application form for each occupant over the age of 18
- Accompanying ID including Passport (Current or expired). If you do not have a passport we will ask for other documents to confirm identity to comply with Right to Rent checks which are a legal requirement. These can consist of birth certificate, a current full or provisional drivers licence etc, a letter dated within the last 3 months by a UK government department showing the holders name etc. A full list can be viewed here.
- Proof of residency i.e. utility bill, council tax bill showing full name and address dated within the last 3 months
- References sought will include;

Employer or accountant
Character Reference
Previous Landlord Reference
Secondary Landlord Reference (if possible)

- We will also ask for 3 months bank statements for your primary account
Other references/documents may be requested based on individual tenant circumstances. Guarantor application may be subject to administration fee depending on circumstances.
---
4. Move in and Relax
If we manage your property we provide management 365 days a year. Not to a call centre or a website but to us, your agent! Our out of hours emergency contact is available for you when you need us…even on Christmas Day! Text, Call, Whatsapp or email to get in contact with the team.
You'll also have access to our tenant portal to report issues, get access to your documents, book periodic inspections and view the history or your tenancy.
Register your details Properties to Let
Charges to tenants
Tenant Administration
£0 (No VAT)
Credit/Referencing
£0 (No VAT)
Tenancy agreement drafting
£0 (No VAT)
Check in inventory
£0 (No VAT)
Check out inventory
£0 (No VAT)
Check in appointment (if required)
£0 (No VAT)
Tenancy Renewal
£0 (No VAT)
New landlord reference
£0 (No VAT)
Guarantor (if requested)
£0 (No VAT)
The fees charged to the tenant may change and we will endeavour to inform you of such a change at the earliest opportunity.
We are members of The Propertymark Client Money Protection (CMP) Scheme which provides compensation to landlords, tenants and other clients should an agent misappropriate their rent, deposit or other client funds
For more information click here
Client Money Protection Certificate
Redress Scheme
Letting Agents are required to be a member of a redress scheme. We belong to the following property redress scheme Property Ombudsman Service and you can seek redress by writing to the scheme at:
Address: Milford House, 43-55 Milford Street, Salisbury, Wiltshire, SP1 2BP
Telephone no: 01722 333306
Website: https://www.tpos.co.uk/