YOUR JOURNEY BEGINS HERE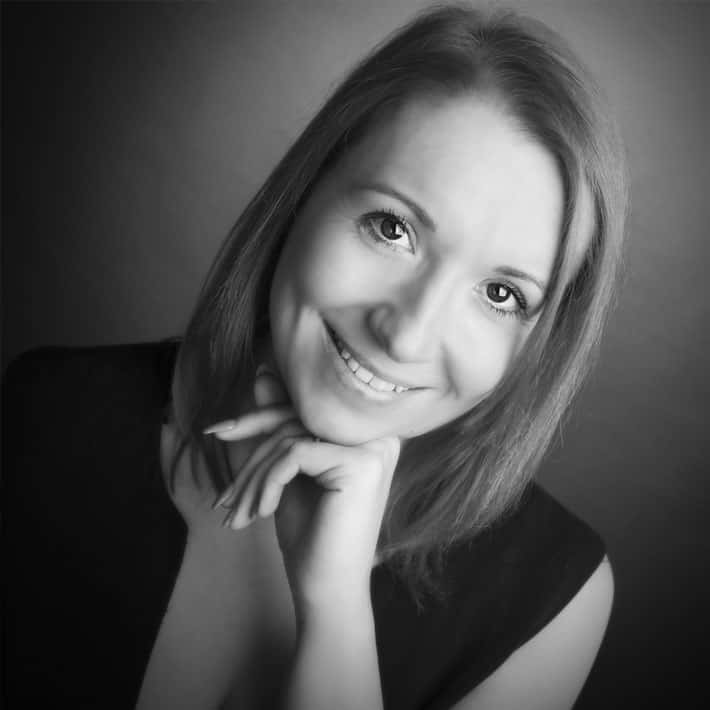 Have you ever thought about buy to let but seen it as an impossible hill to climb?
At Dourish & Day we are here to make it possible with our SIMPLE 3 STEP JOURNEY to becoming a landlord. Our 3 step service puts our expertise at your fingertips with our buy to let expert Ellie Bell personally guiding you through each step.
No. 1
Take advantage of your free appointment at a location to suit you. If you can't make it to our office, we'll pop and see you at home, or meet you somewhere convenient for coffee on us! You'll have the opportunity to chat with an expert financial adviser, find out specialist buy to let advice, and start searching a database of property to purchase. 
The key behind successful buy-to-let purchases is being aware of your target tenant market - who is likely to rent your property? – Phil Spencer  (Journalist & Broadcaster) 
By the end of your first no obligation appointment you'll know;
- What you can afford to buy
- Where to buy
- How much buy to let is likely to cost you
- How much money it could earn you each year
We'll also provide you with;
-  Key financial information for landlords
-  Access to online landlord's forums
-  Legal information pack & FAQs
-  A tenant profile for your buy to let property
 No. 2
Once you've had opportunity to digest the information given, it's time to make some follow up appointments.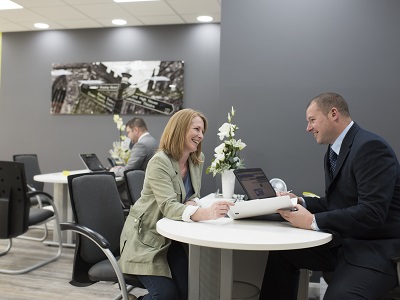 You'll need to see the financial adviser for a full appointment, at a time convenient for you. They will require the following documents and information:
- Photographic ID – Passport or Drivers Licence
- 3 Months Payslips & P60 (if available)
- 1 -3 Month's bank statements
Once they have gone through everything in detail they will be able to issues you with a 'Decision in Principal' which is the first step in obtaining your mortgage. This document along with any bank statement etc. that show where your deposit monies will be coming from i.e. your savings account or ISA will be used by the estate agent to confirm you can afford to buy the property you are interested in.
You'll then need to sit down with Ellie so that we can start looking at properties for you to buy. If it's more convenient you can provide us with your budget and we'll do the rest. 
We will narrow your search down to a maximum of 5 suitable properties in the local area. We can view these properties for you should you require and advise you of any works required.  We'll also put you in touch with local contractors if needed for works and work out what rent you can expect to earn each month. You'll then be provided with a cost analysis report to help you assess the financial viability of each property. 
By the end of stage 2 you will know the following;
-  How much you can afford to borrow on a mortgage and who with
-  Which properties best suit the type of tenant you are trying to attract
-  Which 5 properties will suit your requirements
-  How much you may need to spend on each
-  What %yield you could make from your investment on an annual basis
You will also be provided with your estimated costs analysis report.
-        No 3.
Once you have settled on the property you want, we will negotiate your offer and hopefully secure the property for you at a price that suits.
CONGRATULATIONS YOU'LL BE PURCHASING YOUR FIRST BUY TO LET!
We'll guide you through the sales process and can help you find competitively priced solicitors if required. If you decide to instruct us to let the property we will begin instant marketing on the day of completion. In some instances we can use our expertise to gain the sellers approval and can begin marketing from exchange which can give you up to a 14 day lead on finding a tenant.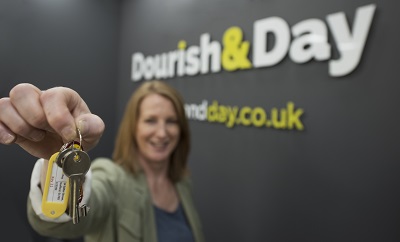 OUR 3 STEP SERVICE PUTS OUR EXPERTISE AT YOUR FINGERTIPS.  
ONE APPOINTMENT CAN BE THE GATEWAY TO YOUR BUY TO LET JOURNEY
WE'LL DO THE RESEARCH AND KEEP YOU UPDATED
WE CAN SECURE YOU A TENANT IF REQUIRED
WE OFFER FULL MANAGEMENT FOR TOTAL PIECE OF MIND